HI Everyone,
You asked for it, you've got it! This week's YouTube Video is a 15 Minute Hot Yoga Flow for HIP OPENERS!!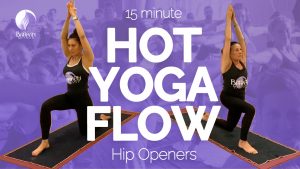 YOUTUBE VIDEO
We can store tension, stress and even emotions into our hips! So I designed this 15 minute Hot Yoga Flow to help release some of that tension!
Let me know if you like these short classes and we'll keep doing them for you?
Don't forget to subscribe, like and especially comment when you get to YouTube it really helps us out!
Love & Light,
Jimmy Barkan