Hi Everyone,
What's the difference between Bikram Yoga and The Barkan Method of Hot Yoga?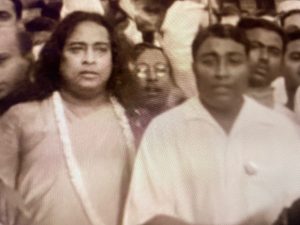 Hot Yoga comes from Bengal, India, starting with Paramahansa Yogananda and his younger brother Bishnu Ghosh.
Bishnu Ghosh was Bikram Choudhury's Guru, the founding father of what I refer to as modern day HOT YOGA! I had the privilege of being Bikram's most senior teacher for over 18 years!
In this week's YouTube video I talk about the differences between our two styles of Hot Yoga. There may even be more similarities. Bikram was my teacher and I continue to honor him to this day. I'm not making Bikram wrong in this video but simply pointing how my approach, now known as The Barkan Method, has some different ideas on alignment and philosophy.
Make sure to subscribe, like and especially comment when you get to YOUTUBE it really helps out our channel!
Thank you for your continued support!
Love & Light,
Jimmy