Join us for our Annual Barkan Method Hot Yoga Level I 200 Hour Teacher Training June 24th – July 14th 2018!!
We start each day with 30 minutes of Sun-Salutations and Silent Meditation right on Fort Lauderdale Beach!
Then we head over to our state of the art Yoga Studio for a 9AM class: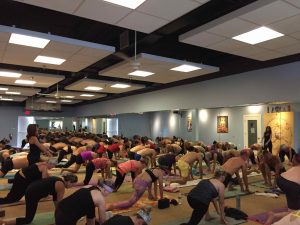 Posture and Teacher Clinics in the afternoon followed by a second class at 4:30PM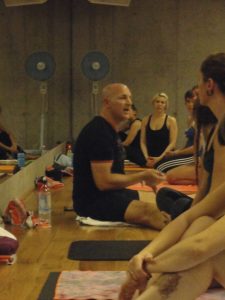 We finish our day with History and Philosophy at 7:30 PM
Teaching yoga teachers is something we can not take for granted. It is a responsibility that can not be taken lightly. There are too many teacher trainings programs out today lead by instructors with limited experience. This is what sets The Barkan Method apart. Jimmy has been practicing since 1980, was the only teacher allowed to certify Bikram Yoga Teachers besides Bikram! Jimmy started his own style of Hot Yoga called The Barkan Method back in 2002 and began his very own teacher training program after 22 years of teaching! Barkan has lead over 30 Level I and over 25 Level II/III teacher trainings with well over 1500 graduates who are now teaching all across the world. There are Barkan Method teachers and studios in: Australia, New Zealand, China, Japan, Thailand, Hungary, Vienna, Switzerland, France, England, Iceland, Greenland, Norway, South America, Costa Rica and of course the United States!
Join me in 2018 and change your life!!