Join us for The Barkan Method Hot Yoga 200 Hour Teacher Training! June 25th-July 15th 2017!! Click for details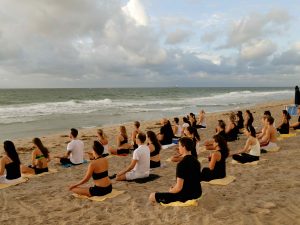 We begin each day doing Sun Salutations on the Beach along with a Silent Meditation!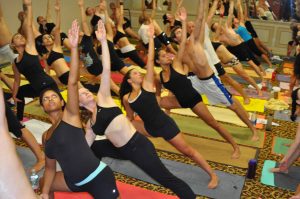 Practice two Hot Barkan Method Classes per day!
Afternoon and evening Clinics and Satsungs!!
Jimmy's experience in teaching, guiding, body alignment and yoga history is what separates & distinguishes The Barkan Method Teacher Trainings from all others.  From this training, you will gain the proper tools, knowledge and hone your communication skills to be the most effective teacher you can be!  With compassion and insight, Jimmy connects with each of his students on a personal level and offers a unique platform to explore your inherent skills and strengths as a teacher.  You'll be prepared to lead your first Hot Yoga class with confidence and skill!
Come and discover what thousands already know – that The Barkan Method of Hot Yoga Teacher Training prepares you to be the best teacher you can be!