Level I, London- Wimbledon
Become A Barkan Method Hot Yoga Teacher!
August 7th – 25th, 2017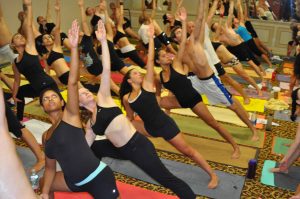 Congratulations on taking the first step in becoming a Hot Yoga Teacher! What sets the Barkan Method apart from other Hot Yoga Trainings is Jimmy's extensive experience and expertise. Jimmy Barkan's Level I Training was the first to be established in South Florida and is considered the top-rated training in this area and beyond. In fact, there are hundreds of students and studio owners around the country and world that got their start with The Barkan Method of Hot Yoga.