Level I, Fort Lauderdale
Become A Barkan Method Hot Yoga Teacher!
Congratulations on taking the first step in becoming a Hot Yoga Teacher! What sets the Barkan Method apart from other Hot Yoga Trainings is Jimmy's extensive experience and expertise.  Jimmy Barkan's Level I Training was the first to be established in South Florida and is considered the top-rated training in this area and beyond.  In fact, there are thousands of students and studio owners around the country and world that got their start with The Barkan Method of Hot Yoga.
Teaching yoga teachers is something we can not take for granted. It is a responsibility that can not be taken lightly. There are too many teacher trainings programs out today lead by instructors with limited experience. This is what sets The Barkan Method apart. Jimmy has been practicing since 1980, was the only teacher allowed to certify Bikram Yoga Teachers besides Bikram! Jimmy started his own style of Hot Yoga called The Barkan Method back in 2002 and began his very own teacher training program after 22 years of teaching! Barkan has lead over 30 Level I and over 25 Level II/III teacher trainings with well over 1500 graduates who are now teaching all across the world. There are Barkan Method teachers and studios in: Australia, New Zealand, China, Japan, Thailand, Hungary, Vienna, Switzerland, France, England, Iceland, Greenland, Norway, South America, Costa Rica and of course the United States!
Jimmy's experience in teaching, guiding, body alignment and yoga history is what separates & distinguishes The Barkan Method Teacher Trainings from many others.  From this training, you will gain the proper tools, knowledge and hone your communication skills to be the most effective teacher you can be!  With compassion and insight, Jimmy connects with each of his students on a personal level and offers a unique platform to explore your inherent skills and strengths as a teacher.  You'll be prepared to lead your first Hot Yoga class with confidence and skill!
Come and discover what thousands already know – that The Barkan Method of Hot Yoga Teacher Training prepares you to be the best teacher you can be!
June 24 – July 14, 2018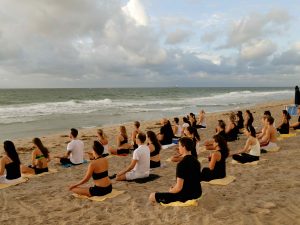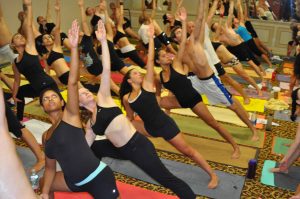 Investment: $4300.00
Early Bird Discount: $3800.00 if paid in full by April 30th, 2018!!
Testimonials from Barkan Method Trainees:
I truly enjoyed my Barkan teacher training. The program was great because I didn't just learn the postures and sequence but I learned how to teach effectively. In addition to the postures, I also learned about human anatomy, history and lineage of the style of yoga I practice which adds immense value to my practice. I love knowing the history and lineage because it allows me to convey to others how the yoga has been used historically and why someone would want to take up this yoga practice. This program was great, it fostered a strong connection between the trainees and to Jimmy Barkan, I truly had a wonderfully transformative experience! December 2016
Absolutely a life changing experience! Barkan Method teacher training will change your life and the way you practice and teach yoga.
Jimmy Barkan did a completely thorough job in covering all aspects of yoga required in a Level I training. He is extremely knowledgable, approachable and personable. Loved my experience and would highly recommend it! December 2016
"Jimmy, Thank you for your motivation, support and coaching. Loved this hot yoga training and am so grateful for the experience!"
"Jimmy, thank you for this wonderful life-changing yoga experience."
"Thank you for sharing your knowledge and history of hot yoga. I hope to continue to spread hot yoga knowledge in 'Jersey'!  Hope to see you soon!"
"Thank you so much for opening up a new world for me! Your presence and expertise is truly an inspiration!"
"Jimmy, Thank you. I'm a new person. You're an inspiration."
"Jimmy, Thank you for your tough love and for challenging us to get out of ourselves. I'm excited about this new path and your guidance to get me started."