Our Summer 5-Day a Week Challenge is back!!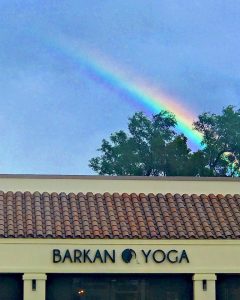 Sign up anytime in July!
Complete 40 classes in 60 days and along with the tremendous Physical, Mental & Spiritual Benefits you will earn 5 free classes or a $50.00 gift card!
Simply sign your name on our bulletin board and write down the dates!!
Summer is Sizzling at The Barkan Method!
It's time…
Time to allow your best self to unfold.
Time to discover your true strength.
Time to harness the courage you need to break through to an entirely new way of being.
This is so much more than exercise.
It is a transformative process that will empower you to achieve more than you think is possible.
We can't explain how it works, but once yoga makes its way into your life, everything is better, brighter, and more joyful.
Imagine seeing a more vibrant, confident, happier person looking back at you in the mirror.
Step in and let it begin.
It's time for you to shine.