Join Jimmy Barkan for the very first 200 hour Yoga Alliance Hot Yoga Teacher Training in London-Wimbledon, England!
Taking place at Hot Yoga Wimbledon: Hot Yoga Wimbledon
What sets the Barkan Method apart from other Hot Yoga Trainings is Jimmy's extensive experience and expertise. Jimmy Barkan's Level I Training was the first to be established in South Florida and is considered the top-rated training in this area and beyond. In fact, there are hundreds of students and studio owners around the country and world that got their start with The Barkan Method of Hot Yoga.
Jimmy's experience in teaching, guiding, body alignment and yoga history is what separates & distinguishes The Barkan Method Teacher Trainings from all others. From this training, you will gain the proper tools, knowledge and hone your communication skills to be the most effective teacher you can be! With compassion and insight, Jimmy connects with each of his students on a personal level and offers a unique platform to explore your inherent skills and strengths as a teacher. You'll be prepared to lead your first Hot Yoga class with confidence and skill!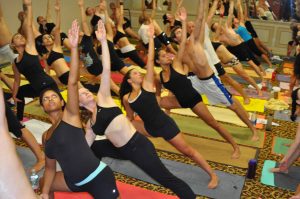 Come and discover what thousands already know – that The Barkan Method of Hot Yoga Teacher Training prepares you to be the best teacher you can be!